Before my great adventure, there were a few pre-departure details I had to sort out. How I was getting there, how I was getting around once I got there and how I was going to deal with unfortunate situations. Luckily, I had lots of time to think, look and make a decision.
By analyzing airline prices over the course of 8 months I was able to get the best deal possible on an overseas flight, here's how I did it.
Flight
The first item on any overseas traveler's list is the initial flight. The cost of this initial flight is usually what scares people away from travelling, because sometimes it can be very expensive. In Canada, we have two major domestic Airlines, Air Canada and WestJet. Porter doesn't operate in Western Canada yet, so it doesn't count. The obvious thing most travellers would do, is to log on to Air Canada or WestJet's website and search for a flight to a destination they wish to travel. This can be unreasonably expensive, so let's take a look at how I reduced my ticket cost from a typical price of $900 to around $500.
I'm from Regina, Saskatchewan, Canada and for me, the first way to reduce the cost of travel was to relocate myself where airfare would be cheaper. Most flights out of my city either end up going first to Calgary, AB, or to Toronto, ON. Calgary is about a 7 hour drive from Regina so I began to look for flights out of Calgary.
The next way to save is to change your destination. I wanted to start my journey in London, UK, but that doesn't mean that I have to fly into London Heathrow airport. London has another, smaller airport just outside the city called Gatwick Airport that receives many international flights. Also, the UK is actually quite small compared to Canada. Flying into Manchester or Glasgow are options as well and London could be a $50 train ride away.
The third and final way to reduce your flight cost is the day you choose to fly. Some theories exist on the cheapest day per month to buy a ticket but I believe its a simple supply and demand system that is ever changing. Do you really need to leave on May 3rd or will any day in the first two weeks of May do?
So now you know some tips, let's learn where to find some flights. My favourite is skyscanner.net. Skyscanner allows you to be very flexible, allowing you to look for flights to any airport in the entire country or region and on any day of the month.
If you're a Canadian looking to get a cheap flight to the United Kingdom, check out canadianaffair.ca. They have some very reasonable prices on charters via Air Transat.
After searching for several months, I found the best prices can be found about three weeks prior to the departure date.
I ended up buying a ticket from Calgary to Manchester on Air Transat for $536 taxes/fees included.
Transit
For myself, I was very keen on purchasing a rail pass. I know there are cheaper alternatives, like travelling by coach or through a budget airline, but they were not for me. I wanted the flexibility of being able to wake up one morning and move to a different country and not be limited to a set schedule. Plus, I had to fulfil my childhood dream of riding a train (LRT's don't count).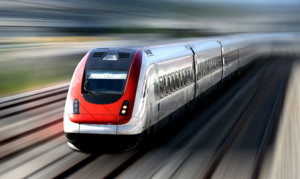 I then had to determine which EURail pass was best for me. There are several options, all giving you the feeling "its just not enough!". I have never traveled to Europe before, so I can't purchase based on past experience. I went with my gut and bought a two month global pass.
Insurance
It would be ridiculous to avoid or cheap out on travel insurance. When you are abroad, or even at home, anything can go wrong. Your bag can be stolen, you could step on a piece of glass and require stitches, you could accidentally miss your flight or much worse. Out of all the long term, multiple country policies I looked into. The best price and the best coverage I found was through World Nomads. I don't have much experience travelling, or with making insurance claims but from the reviews I read I feel like I'm covered for whatever can will go wrong.